Add the definite wow to your meeting room or home theatre solution.

A 12V trigger is an interface that is used for electrical projection screens.

The projection screen is automatically lowered or raised when the projector is switched on or off.


Reduces the need for an additional remote control for the projection screen

As the signal is transmitted through a wire, there is no risk of interference of other signals

Things to keep in mind:

A 12V trigger can not be used together with other projection screen remotes

By using a 12V projection screen trigger, you can no control the screen independently. This means you always have to turn on the projector to lower the screen and switch it off to raise the screen. This means it is not recommended to use the trigger for projection screens that cover a door once lowered. This would create a risk of damaging the projector screen if the door would accidentally be opened. Never use a trigger when the screen covers the only exit from the room (possible safety hazard).

Included in the package:

1 remote control

1 wall reciever

1 cable management box

IMPORTANT: Installation should be done by a certified electrician.


SPECIFICATION
M 12V Trigger Kit
Article No:

7 350 022 733 770

Colour:

White

Material:

Plastic

Warranty:

1 year

Signal frequency:

38 KHz

Voltage:

220 V
Quick facts
Suitable for: M Motorized Projection Screens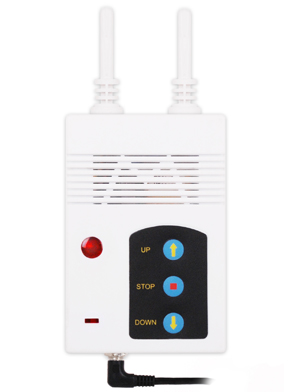 Click on the thumbnail for a larger image: